Outback thrillers rarely end well for the women caught up in the twisted tales of murder, rape and horror. But The Royal Hotel flips the genre on its head, telling a compelling outback story through a female gaze.
Inspired by the 2016 feature documentary, Hotel Coolgardie, which followed the story of two young Scandinavian women trapped in an Australian mining town, this movie is based on the experiences of US backpackers Hanna (Julia Garner) and Liv (Jessica Henwick), who take a job in a remote Aussie pub for some extra cash.
But they soon realise the very real danger and threat they face as two outnumbered women in a rowdy, remote bar that is far removed from the lives they're used to.
Constantly facing the toxic masculinity and problematic drinking culture thriving in the small town, the women's experiences with the male patrons force viewers to interrogate how this behaviour plays out in situations many other women have found themselves in. What actually constitutes a boundary being crossed? How much should women put up with? When should we get out?
"I was most interested in looking at the sort of behaviour that happens in those spaces where it doesn't necessarily involve crossing the line, but it's like dancing on the line, where it's about that behaviour that makes you feel uncomfortable," the film's director, Kitty Green tells Missing Perspectives.
"It's like the gateway for sexual violence or an entry point to it. If we let them get away with X, will they get away with Y next time?"
Green hopes this film encourages people to have conversations about when women should speak up if they feel uncomfortable or unsafe. Society in general has long instilled the idea that women should just smile and tolerate sexism. We often convince ourselves we're overthinking something we've initially sensed to be dangerous. But, perhaps we can empower more women to break their silence if we "have a conversation about what we allow, what we permit and what we put up with".
"It's about standing up for yourself – probably a little earlier than we've been taught to – in order to prevent anything worse from happening and to make our spaces safer for everyone," she says.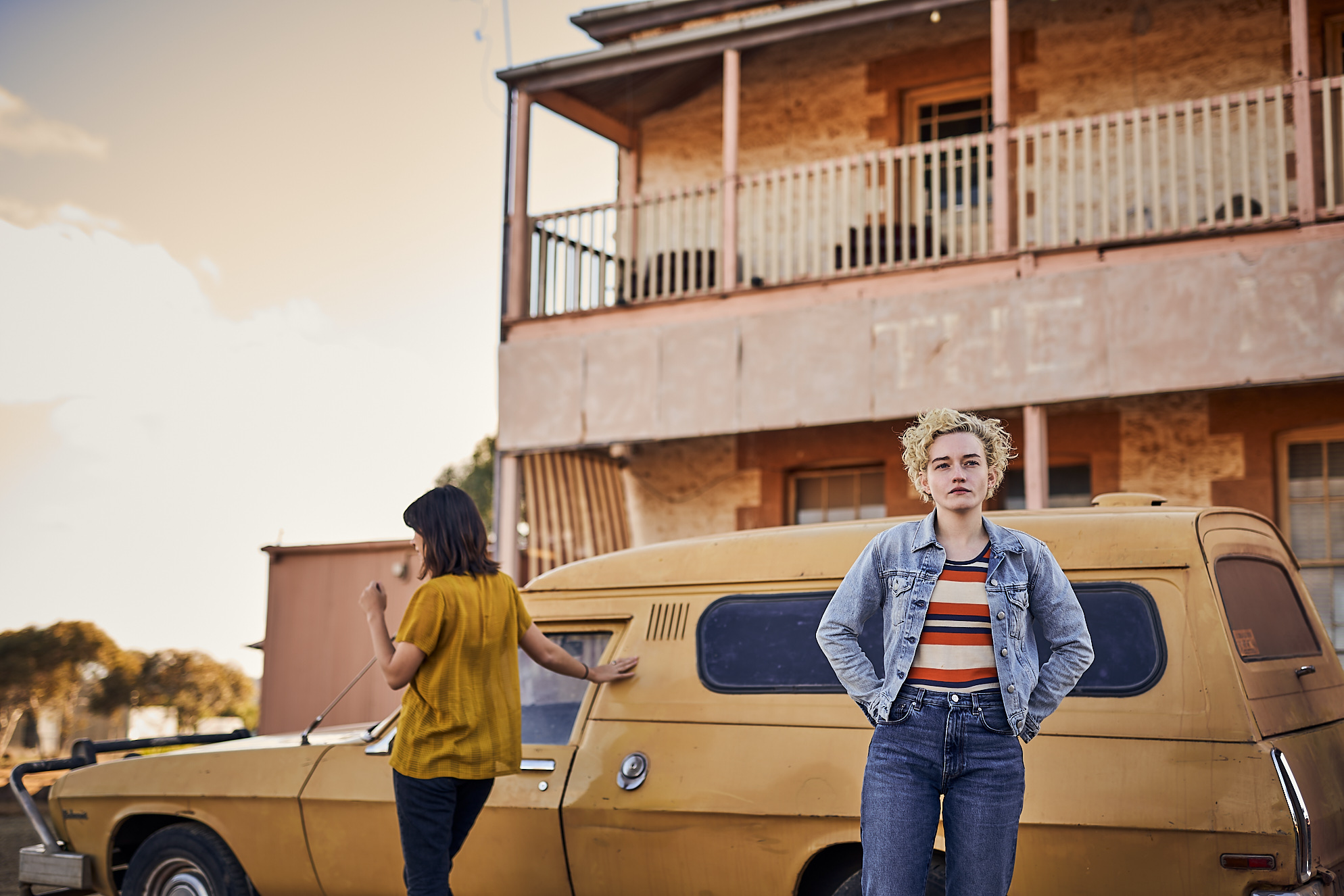 In Australia, you're bound to see a pub called 'The Royal Hotel' in many cities, suburbs and towns. This wasn't lost on Green when she named the film as such, hoping to evoke a sense of familiarity in local viewers of the dingy pub where Hanna and Liv found themselves.
But Green's quick to highlight that the film taps into the fears harboured by many women internationally. You don't need to have travelled to a rural Aussie pub to have faced toxic male behaviour.
"I was at a screening in the UK and I remember someone said, 'Oh, you know, Australians are so strange, aren't they?' Then I went to a pub after that screening and there was this dude in the pub giving me this weird look, and I was like, 'It's everywhere!' It's in London in a pub, it's in dorm rooms in America."
While the movie is inspired by Hotel Coolgardie, Green says the ending of The Royal Hotel is optimistic compared to that of the documentary.
"The documentary had a really bleak ending, and I didn't want that for the women [in this film]. I wanted our heroes to win in the end."
As well as being a more hopeful ending, it all ties back to going against the grain of an outback thriller that victimises women.
"Historically in cinema, when a woman heads out into the outback with a backpack, she's going to die. We're just used to seeing that and it had all been brutalised in some way" says Green. "The mission was, how can we make this a movie about strength or about women figuring themselves out in the space, and not about violence in that way?"
In watching this movie that examines alcohol culture and gender dynamics, we have the opportunity to hold a mirror up to our society and hopefully gain some clarity on saying no when it doesn't feel right.
The Royal Hotel hits screens in Australian cinemas on November 23.