"We are on a mission to restructure the media industry to more accurately represent the world we inhabit as young women, especially for those of us who also live in marginalised communities."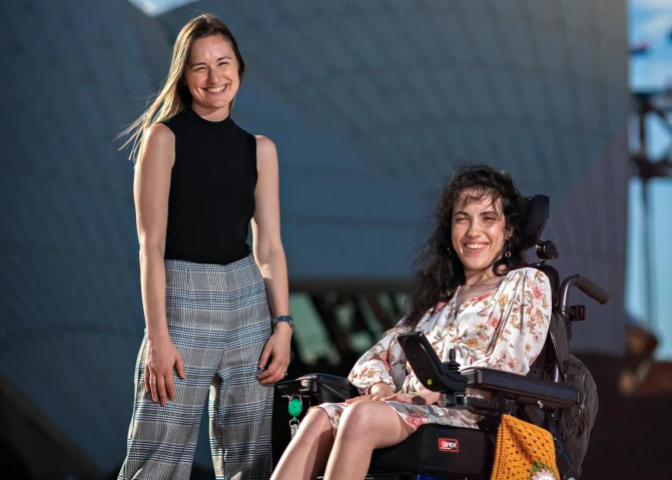 The Mission
Missing Perspectives is the global media company for young women, and platforms the missing perspectives that are often overlooked by mainstream media. We are dedicated to challenging the underrepresentation of young women in the news industry worldwide.
Our mission is to platform diverse storytellers from around the world and share their unique experiences and perspectives with the knowledge that these perspectives are often overlooked or absent from traditional newsrooms. As young women, our storytellers have a unique angle on political, social and cultural affairs.
By giving a platform to these perspectives, our company aims to positively influence other media outlets, public policy and decision-making at the highest levels. Articles published on Missing Perspectives have already led to real world social impact.
Our stories are shared with our global community through film, audio, our website and newsletter, social and digital channels. We also partner with brands to create impactful content that both platforms and speaks to young women around the world.
The Evidence
We are acting on the findings of the report 'The Missing Perspectives of Women in News,' commissioned by the Gates Foundation and authored by Luba Kassova. Luba's report examined the underrepresentation of women in news in India, Kenya, Nigeria, South Africa, the United Kingdom, and the United States.
The report found that women's representation in the news has flatlined. Approximately 26% of Gen Z women said that they were underrepresented in the news, and that mainstream news does not give their gender enough coverage.
Missing Perspectives aims to ensure that the voices, needs, and demands of young women are heard loud and clear. By providing female reporters aged 18-30 with a platform to cover news and issues impacting them and their communities, we aim to boost coverage of gender equality issues and challenge the status quo.
The Directory
In addition to delivering original news for young women, we are also in the process of building a Missing Perspectives Directory – a first-of-its-kind workforce solution connecting young female reporters and expert sources with leading national and international newsrooms.
The Directory will address the continued underrepresentation of both young women and lived experience, and challenge the notion of a fly-in-fly-out 'foreign correspondent' by prioritising local talent. Newsrooms will be able to register to access the database shortly.
A note from Luba Kassova, author of 'The Missing Perspectives of Women in News' (Gates Foundation)
We rarely reflect on the news media's power to construct, reconfigure, and deconstruct human beings' sense of self-worth through the narratives it chooses (or does not choose) to present about them. Women, and especially young women and women of colour, do not see themselves reflected in the news anything like enough.
Evidence reveals that they tend to feature in the news most frequently as men's sidekicks, sources of non-expert opinions, victims of crime or objects of marvel, or that they do not feature in news stories at all. What does this signify about the value that societies and the media place on women? Why would young women engage with the news if their voices are absent or lost in an ocean of other perspectives? And if young generations of women increasingly disengage with the news, doesn't this represent yet another threat to democracy in the future?
The Missing Perspectives website offers an invaluable and much-needed platform for young women of different colours, creeds, nationalities, and backgrounds to take centre-stage in telling their own stories. The stories on the website are told from points of view that are mostly overlooked by newsmakers, who globally tend to be men and focus more on men, unsurprisingly reaching more men than women with the content they produce.
Elif Shafak says that "The art of storytelling is one of our last remaining democratic spaces." By amplifying the voices of young women who tell stories that are important to them, the Missing Perspectives website not only gives agency to these women and thousands of others like them, but also paves the way for their future empowerment and ultimately for the preservation of democracy.