One December afternoon, Sunita Doley sat outside her house, recalling several instances when floods had wreaked havoc in the village she grew up in. She recollects a specific incident from 2021. "There was knee-deep to neck-deep water that year," Doley says. A woman from Doley's village was in an advanced stage of her pregnancy. Community health officers were informed about her condition but there was no chance of an ambulance reaching as the village was cut off due to the floods.
Not wasting time, some villagers and the woman's family decided to take her to the nearest health centre on a country boat. But her pain became unbearable on the way and it was not possible to travel any further. "In such circumstances, the delivery was conducted on the boat itself," says Doley, who lives along the Brahmaputra river in Medhi Pamua village of Dhemaji district in Assam — one of the worst flood affected regions of India.
Every year, as the river Brahmaputra overflows, the northeast Indian state of Assam witnesses massive destruction to lives and properties. In 2022, even before the onset of monsoon, Assam received incessant rains with many areas submerged, agriculture destroyed and millions displaced. More than 3.3 million people were affected in 28 districts, according to a bulletin issued by the Assam State Disaster Management Authority (ASDMA). Over a million people were evacuated and moved to relief camps. In the month of May alone, at least 30 people were killed in the state due to floods.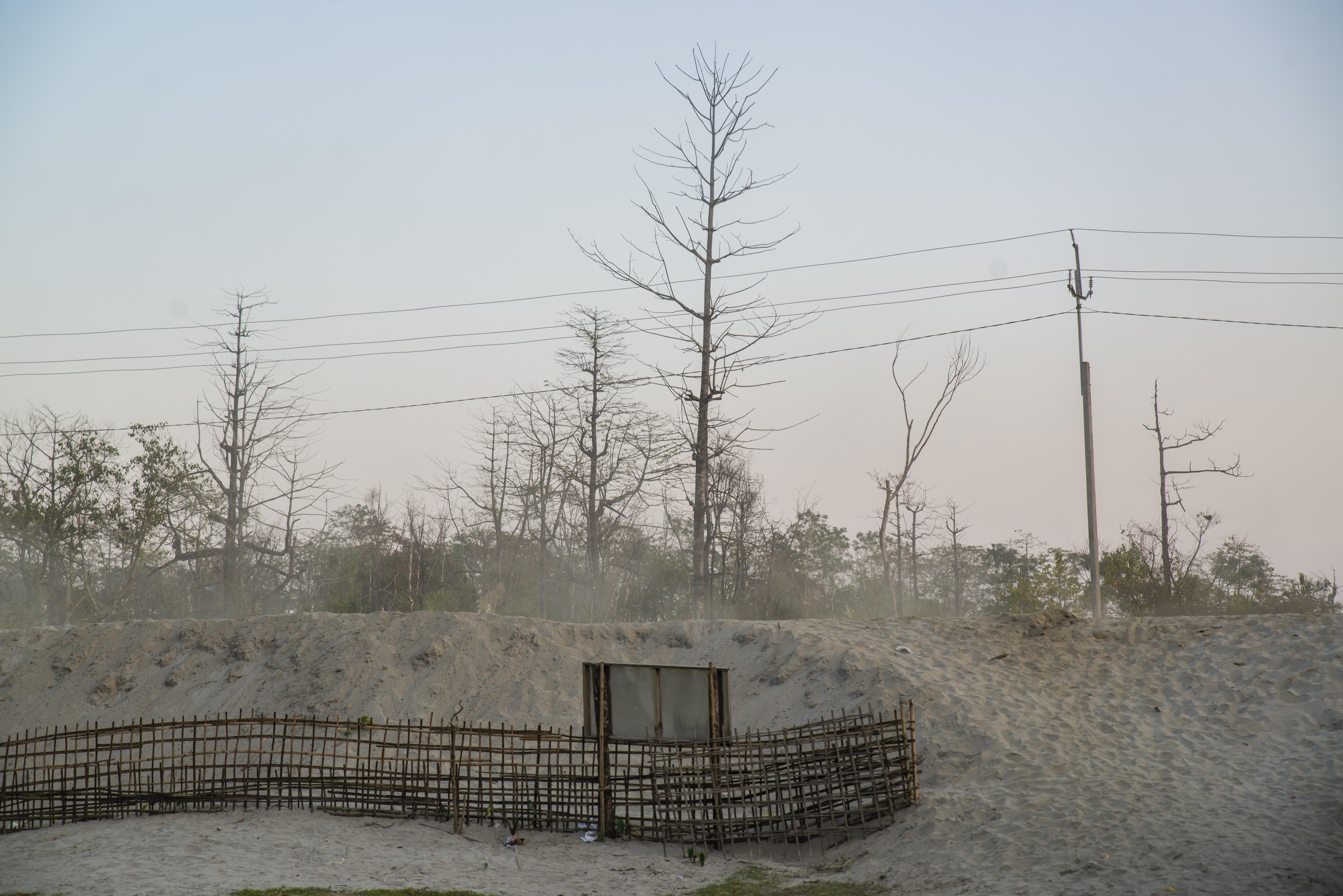 More than 40% of Assam's land — 3 million hectares of the total 7.85 million hectares — is prone to flooding, according to the National Commission on Floods. In such circumstances, as people are evacuated or forced to leave for relief camps, women and girls are often left most vulnerable and receive negligible help and assistance. Many are also forced to take shelter under tarpaulin sheets on embankments and motorable roads.
"A lot of women in the past have given birth on the boat itself because the nearest health centre is 4-5 kms away," Doley said. While there have been instances of women giving birth on boats or in their homes, Doley said, people in the village often come together and try to come up with ways in which they could send a pregnant woman to the hospital for a safe delivery. "But the flooding season is the most difficult time for us," she said.
While the government and some not-for-profits provide food, ration, medicine and relief material, there are no special provisions to help pregnant women receive proper nutrition and reproductive healthcare facilities during the floods, said Jollymoni Saikia, gender coordinator at Northeast Affected Area Development Society (NEADS), a not-for-profit based in Jorhat town of Assam.
Since the last couple of years, the health and family welfare department has made efforts to take pregnant women who are in their advanced stage to hospitals, but lactating mothers or women who are five or six months into their pregnancy have to stay in relief camps surrounded by other people without any privacy, pointed Saikia. She added that immunisation for women also gets delayed during this time. Sometimes the health workers who carry out the immunisation process are not able to reach places that are cut off. "It is also challenging for them to reach flood-affected areas. Health department has made efforts for immunisation to take place during flooding situations but a lot of women are still left out of the process," she said.
A survey conducted in two flood-affected areas of Assam revealed that 67% of the flood-affected population defecated in the open, due to lack of sanitation facilities and damages to existing sanitation structures in these areas.
Lack of hygiene, clean water and sanitation facilities are the other main problems women face, locals such as Doley pointed out. "Our bathrooms tend to drown. One of our most difficult responsibilities is to access clean drinking water," Doley said.
Hand pumps, tubewells, toilets etc are underwater and not appropriate for use, making it difficult for women to access clean water, even while they are menstruating. In relief camps, for instance, there is no distinction between male and female toilets, so that too, creates stress among women, Saikia said. "During an emergency situation, they leave their houses for relief camps with just one pair of clothing sometimes."
It also becomes difficult for them to wash and dry the cloth materials they use during menstruation. Some women don't have access to cloth materials and availability of sanitary pads is too far-fetched. "Many women develop vaginal yeast infections," Saikia said, adding that menstruation is also considered a taboo in many rural areas of Assam. "Some of these relief camps are also situated in temples where menstruating women are not allowed. So when they get their periods they have to deal with stress as to how they are going to protect themselves."
Once the flood waters recede, women are the ones who have to do the cleaning work, look after the livestock, and rebuild a destroyed home, as men go out to earn money. "Most of the areas and houses are infected by insects and the conditions are unhygienic. Many women get skin diseases, and there are also instances of diarrhoea," said Swapna Das, district program office at Boat Clinic in Barpeta district of Assam. These boat clinics are a private-public partnership between the Centre for North East Studies and Policy Research (C-NES) and National Rural Health Mission (NRHM). They provide access to healthcare for almost three million inhabitants of the 2500 riverine islands in Assam.
Das noted that schools are usually shut for a month or two and some schools also drown in the flooding. There are instances of young girls dropping out of school to either get jobs or take on household chores. She added that many girls are married off at an early age to reduce financial burden on poor and marginalized families.
To fix these issues, accessibility towards flood resilient structures and technologies should be made available, said Tirtha Prasad Saikia, director of NEADS. "The devastation caused by floods is large-scale so these problems cannot be fixed soon. However, local people need to be motivated and leadership qualities should be encouraged within the community," he said. As every woman faces sanitation and hygiene issues, raised structures are the need-of-the-hour. "Raised toilets should be there everywhere, all drinking water sources such as hand pumps should be built on a raised floor as well," Tirtha Prasad Saikia noted.
Meanwhile, experts have warned that there will be more turbulent weather in the future. Ravindranath Ravi, founder of Rural Volunteer Centre (RVC), an organization studying the impact of floods on local communities and providing interventions to the community, said, "There will be more uncertainty in flood and weather conditions, and there will be more suffering. What we require is more preparedness and proactive action by the government and volunteer agencies. Communities downstream have to be prepared, they have to have good warning systems, and the focus should be on saving life and property."