In 2000, Stella Safari fled war-torn Congo to the United States. Today, Safari's passion for reconnecting with her motherland is bridging the gap between Congolese fashion and sustainability.
For Safari, her brand Zapenda began as a test project in her closet that housed a variety of Congolese prints and styles spun from her love for fashion. But this expanded when her friends wouldn't stop ringing her to bring back clothes from Congo trips. On Zapenda's online site, you'll see reflections of Africa's eccentricity in the print-design backdrops and photos of audacious African women in Congolese clothing. The combination of bold yet whispering colours of the user interface design is a digital glimpse into the vibrancy of African culture.
In 2018, Safari started Zapenda to build a connection between the African diaspora and the African continent through fashion and creativity. African prints for many in the diaspora represent their cultural identity and instinctively signify who they are to the world. Zapenda taps into this desire for people to look connected with their roots in the various spaces they occupy—she introduces them to bespoke Congolese clothing. The brand's designs are inspired by a global perspective, marrying contemporary trends with traditional designs and telling stories through its clothing.
On the question of fast fashion, an industry trend that makes people view clothing as disposable and replaceable, she says: "Our future has a healthy, balanced ecosystem around supply-chain where we do not overproduce."
She aims to contribute to the present decline in Congo's employment-to-population ratio by employing disenfranchised survivors of the Congolese war and every day, she gets closer to this goal. Today, she has a store in downtown Detroit and a production/co-working space for artists in Congo.
Safari discusses with Missing Perspectives how Zapenda combines fashion trends from the diaspora with ones seen in Congo to make a cohesive statement in African Fashion.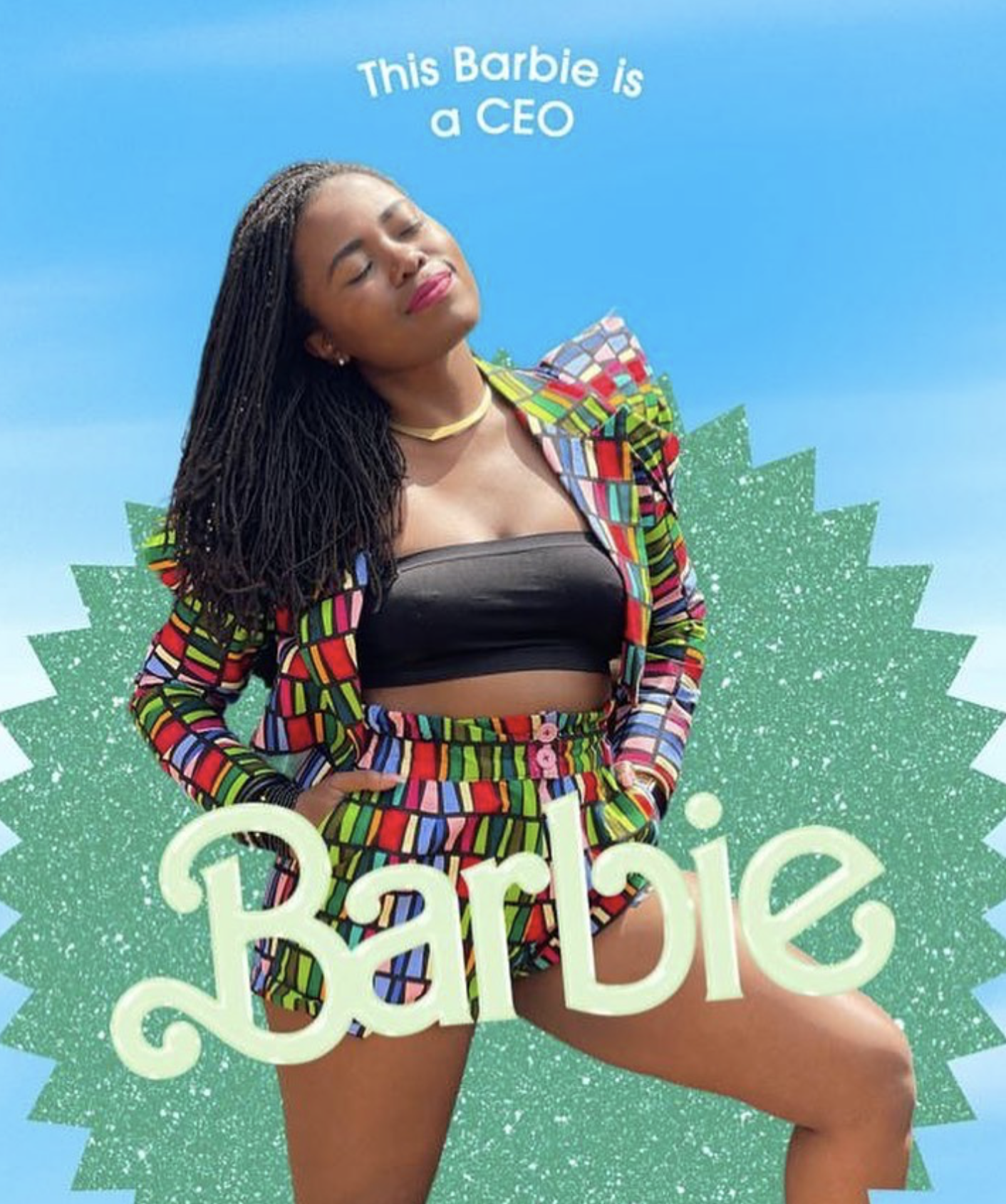 Missing Perspectives (MP): Why does Zapenda manufacture its African-inspired clothing in Congo and fulfil orders to the United States? How has this played out: smart or challenging?
Stella Safari: We manufacture our clothing in Congo to provide employment opportunities to disenfranchised survivors of war in Congo who are looking for steady work. We believe it is important for Congo to not only be a consumer and recipient of aid but also to be an active producer and exporter of our skills and talents. We fulfil orders to the US right now because that is where we are located and much of our target audience is there. So far, this has worked well for us. We experienced some disruption through the pandemic, but we continue to recover from that. We dream of the day when we will be able to ship our items directly from Congo to our customer's doorstep, but we are not there yet. We are operating in a post-conflict environment and that comes with its challenges at times.
MP: Is Zapenda's decision to source everything used to produce its pieces from the Congo producing great impact? In what areas?
Stella Safari: Our decision to source everything in Congo is producing great impact because we not only provide opportunities for our tailors, but we also bring business to suppliers - many of whom happen to be women in Congo. The clothing industry is extremely popular in eastern Congo and is a common occupation for women to buy and sell fabrics. Our goal is to give as much of our business to Congolese people as possible.
MP: If the goal is to bridge the huge hollow of unemployment by merging fashion and politics by building Zapenda; how has this been achieved so far?
Stella Safari: We achieve this goal by tapping into what Congolese people are already doing well — making clothes. As an entrepreneur, I am well aware of competitive advantage and I believe this is where we can find that in Congo. Our tailoring workforce is simply one of the best in the world, but unless you are in Congo it is very difficult to access them. With the rising demand for authentic African-made goods, the opportunity presents itself for Congo to stand out for its mastery in tailoring.
MP: What's Zapenda's commitment to environmental sustainability and why did it decide to go down the made-to-order route for its products as a way to support sustainability efforts to maximize use and reduce waste?
Stella Safari: We are committed to making high-quality products that will last our customers a lifetime. So many clothes end up in landfills because they lack the sentimental values and attachment that we see our customers have to our clothing. The made-to-order model keeps us from overproducing and trains the consumer to understand that their garment was made specifically for them.
MP: What's the gender makeup of Zapenda's workforce between men and women, and how are the workers economically empowered?
Stella Safari: Our workforce is 75% women and 25% men. We prioritize hiring women as they face many challenges in finding work in Congo. We also understand that men were impacted by the war and could also benefit from employment opportunities. What is most important is that most of our team is made up of parents, so this work they are doing is directly supporting their families, especially their children. We are committed to paying our employees at least 3-4x of what they can make on their own.
MP: Is Zapenda presently scalable? How do you plan to scale it?
Stella Safari: We plan to scale through partnerships and collaborations with other brands. We will continue to offer our made-to-order direct-to-customer brand, while also co-creating products with other bigger brands that we will produce here in Congo.
MP: What are the challenges you have faced and continue to face as an entrepreneur in the African fashion sector and what are the innovative solutions you have been able to create to navigate these challenges?
Stella Safari: I face challenges at times around funding, but our pre-order model helps us to meet this challenge by taking our orders upfront. We are getting creative with how we raise funds because we have realized that many people purchase from us. After all, they care about our mission and want to support sustainable development in Congo.
MP: What story about Congo do you want to tell the world regardless of the war through Zapenda?
Stella Safari: I want to tell the story of a vibrant Congo that exists beyond the narrative of war. Congo is an extremely welcoming place, where fashion is a way of life. Congolese people believe that when you look good, you feel good. We believe that fashion is a form of respect, for yourself and others. This is why our tailoring workforce is so talented because this is a core value for us. I want to show the resilience of Congo and the genius of our people through fashion. So many of us have survived unimaginable circumstances and continue to move forward while looking good! This is inspiring to me and I believe it will inspire the world as well. Congo is a treasure for this world.
MP: What would you say is Zapenda's future goal?
Stella Safari: Our future goal is to create more opportunities for more people in Congo while elevating our brand and story. Our vision for Zapenda includes more brand partnerships and collaborations with others who are aligned with our mission and support our purpose. We want to increase the impact we have in Congo and on the world. We are working to build our "Zapenda Village", a community of like-minded people who are committed to seeing a united African people/Diaspora. We want to continue bridging the gap for those who have no connection to the motherland.