Women face barriers at work across practically every industry. The food business is no exception, and the challenges can often be heightened for women of colour.
Pastry chef Kay-Lene Tan was 25 when she switched careers, swapping her job in communications and media to one in food after experiencing a self-described "quarter-life crisis". After completing a Diploma in Pastry & Bakery Arts at Singapore's At-Sunrice GlobalChef Academy, she was thrust into fast-paced professional kitchens.
"When I first started cooking, which was about 14 years ago, it was still a very male-dominated industry," Tan tells Missing Perspectives ahead of her appearance on MasterChef Australia: Dessert Masters.
Surrounded by many men at work, Tan says she was forced to quickly develop the confidence to voice her opinion or risk not being heard.
"Most of my sous chefs, my head chefs and deputy chef – they were all male," she says, explaining that it prompted her to "have a little bit more tenacity to speak up".
She also reflects on the challenges of "coming from an Asian background", where women from such cultures are sometimes told to "be quiet" instead of assertive.
"When we're upset, we just sit back and we're just like, 'Alright, I'll just take it,' because I think that's just the way that our culture is," she says. "We're not taught to speak up when we're unhappy. I can't speak for every household, but in our household, we always keep quiet. We don't say what we're unhappy about. We just deal with it internally."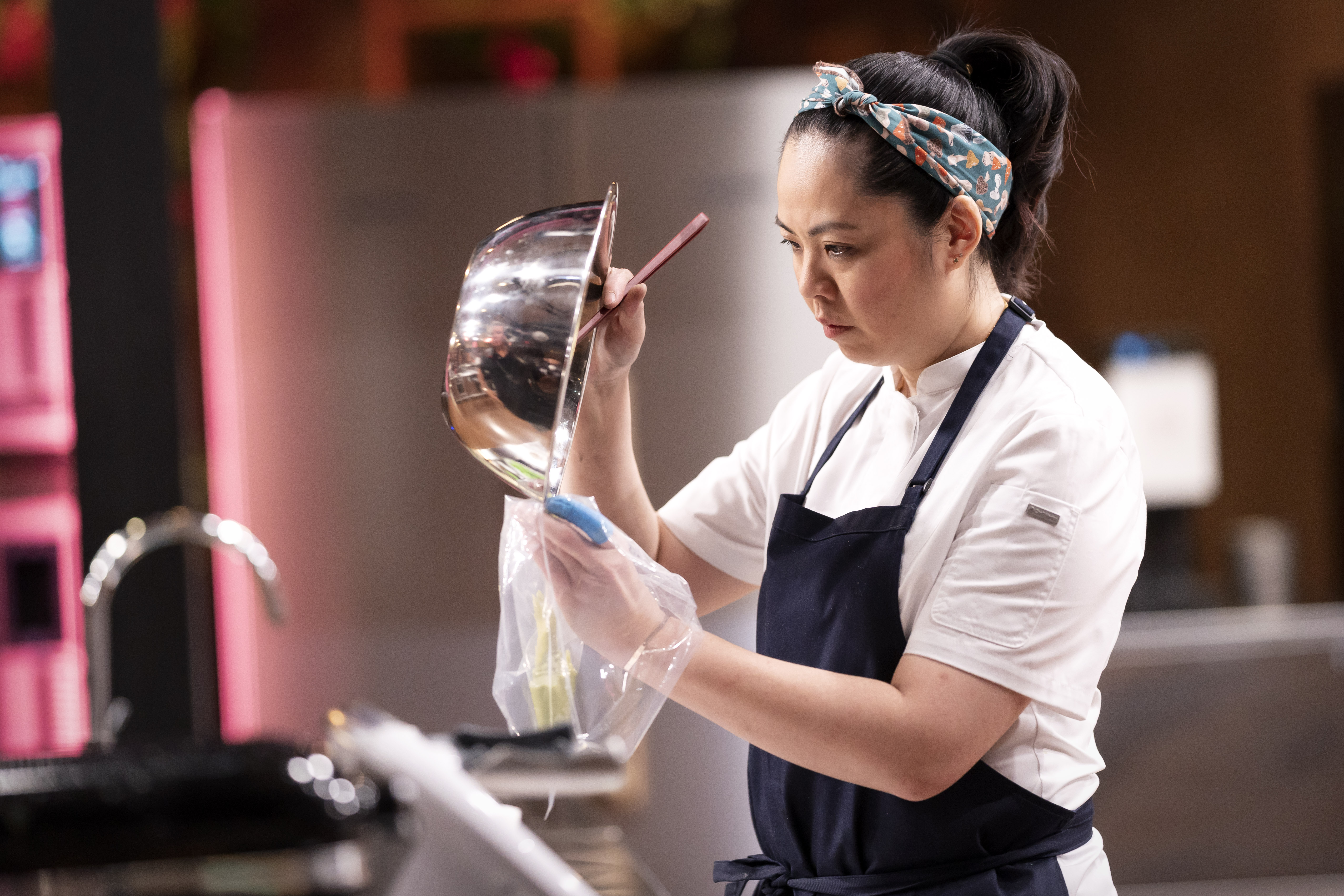 Tan recalls particularly dealing with this during her first paid job at French chef Joel Robuchon's restaurant in Singapore.
"My first job was at Joel Robuchon and I worked with a lot of French chefs," she says. "So you can only imagine an Asian girl in a French culture. You learn after a little while that you need to have a voice and if you lose that voice, you kind of get lost in a really big kitchen.
"That's one important thing that I learned in the very beginning – to speak up even if I'm unhappy."
Fellow dessert chef, Jess Liemantara shot to fame after first appearing on MasterChef in 2018. After returning to the show's all-stars Back To Win season in 2020, she's now ready for a new challenge on the franchise's spin-off, Dessert Masters.
Her experiences in the industry have been mainly positive, but she acknowledges there are still some challenges for women in the biz.
"The main thing is people probably think that women don't have the strength to manoeuvre some big tasks," she says.
"So far, my experience in the kitchen has been quite equal. I've been working with a lot of French people at the moment and there has always been quite a good amount of male and female [chefs], and everyone treats each other very well. So, I think I've been quite lucky."
MasterChef Australia has strived to champion female cooks over the years. Of the 15 seasons that have aired so far, nine women have won MasterChef. Overall, the show has allowed many women from various walks of life to finally realise their culinary dreams and launch flourishing food and entertainment careers after cooking on national TV.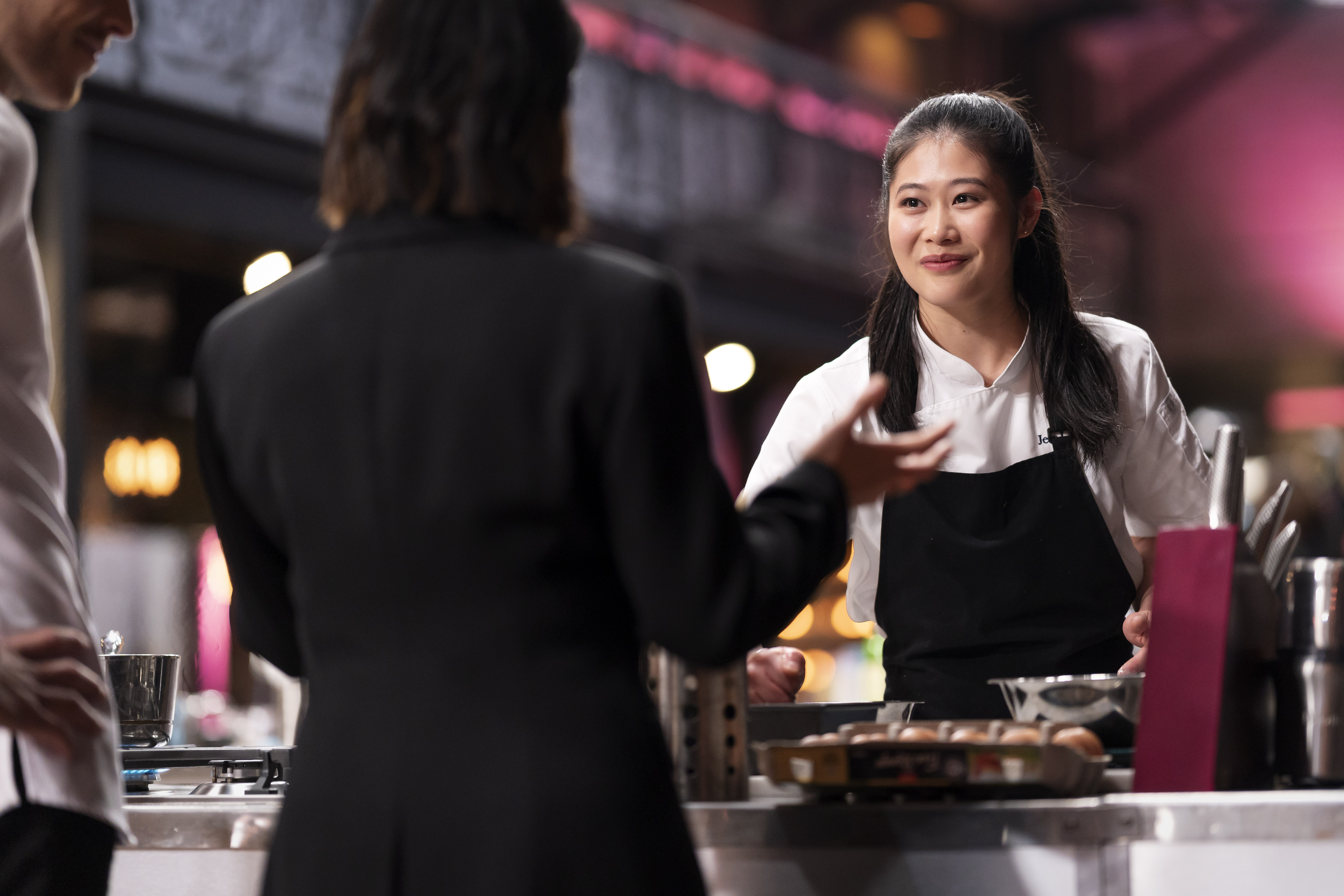 One of the show's most notable moves towards more female representation was the casting of Melissa Leong as a judge in 2020. She's also a judge on Dessert Masters. Not only is she the first female judge, but the first woman of colour to hold the role.
It's a fact not lost on many culturally diverse women who've appeared on the show, including Tan and Liemantara.
"She's an incredible human being and I look up to her so much because obviously her family background is also Singaporean," Tan says of Leong, whom she first worked with on SBS show, The Chef's Line, a few years back.
"I consider her such an inspirational person, to be honest. She's not only kind and respectful, but she's always very encouraging."
Liemantara echoes these sentiments, explaining that during filming Leong was "always making sure that we're okay and checking up on us because the days can be very, very long."
"She would always make sure that we're comfortable and she'll come around and talk to us."
Leong realises the responsibility she has to represent a wider community of women – and Asian women – through her high-profile role. Connecting with contestants like Tan and Liemantara is especially rewarding as they bond over shared heritage, cultural values and lived experiences.
"There are parts of the migrant experience, and also the Asian experience, that we just get. It isn't to say I don't connect with all the other contestants in a similar way. You'll always find common ground to level relationships and to find some way to connect," she says.
"But it was very special seeing two Asian women excel on that level, because how long have women of colour been overlooked? How long have we had our voices repressed? And here we are celebrating the extreme talents of women like that. I'm here for it.
"In the same way that seeing Poh come into MasterChef next season in the judge's seat – I'm here for it. We want to see that," she says.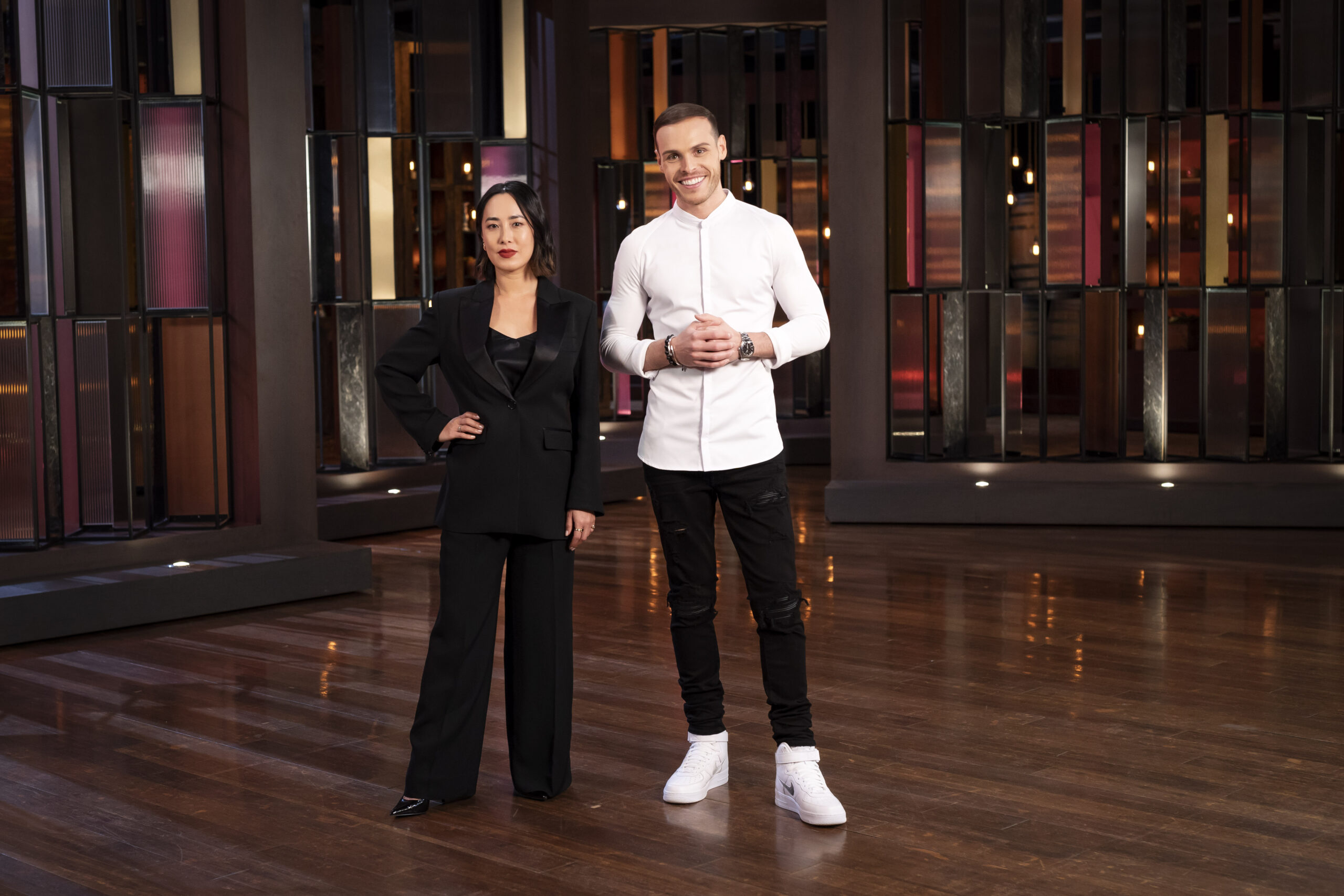 Over the past two weeks, Leong has received plenty of media attention after it was announced she won't be returning to the main MasterChef series in 2024 as a judge, but will continue as a judge on Dessert Masters. Co-star Andy Allen is set to return to MasterChef, with new judges Poh Ling Yeow, Sofia Levin and Jean-Christophe Novelli added to the lineup. It comes after judge Jock Zonfrillo's death earlier this year.
Headlines and social media comments have speculated that Leong was 'dumped', 'axed' and 'fired' from the cooking show for various reasons, despite Leong saying on social media that the change was "on my terms". As a woman of colour myself, I can't help but wonder whether a white man would receive as much negative press, or face as intense of a rumour mill, as Leong has.
Leong welcomes the casting of the new judges, especially Poh Ling Yeow – a fellow Asian woman – who finished as runner-up on the first season of MasterChef in 2009.
"There are nuanced perspectives within the Asian diaspora that we want and need to hear and see," says Leong. "And every time someone new steps up to the plate or that we have a different mix of group dynamic, that's just a thing to celebrate."
Overall, Leong says it's time for all women in the food industry and beyond to rightfully claim their power and shine.
"Women in general tend to get overlooked and we are in an era thankfully, where we are realising we don't have to apologise for the space that we take up," she reflects. "We should take up the space that we occupy in a greater capacity. And I think that's a sentiment we can all share whether or not we're talking about the hospitality industry, or any other industry for that matter."
MasterChef Australia: Dessert Masters premieres Sunday, November 12 at 7:30pm on Channel 10 and 10 Play.