Did you see that hijab-clad girl doing wonders with her football outside the stadiums and at the fan-zones in Qatar? Meet 20-year-old Hadiya Hakeem who led the Asian team that won silver at the FIFA International Influencers Cup, held in March 2022 as a precursor to the FIFA World Cup.
Hailing from a village in Kozhikode district in the southern Indian state of Kerala, Hakeem began playing football at the age of 12 and was a member of the girls' football team at her school in Qatar.
But when her family settled back home in India, Hakeem found it hard as there was no girls' team at her school or hometown.
However, the challenges she faced didn't deter her from the sport; rather, she began to explore her own ways of engaging with the soccer ball. She took to freestyle mode which didn't need a team, but allowed her to experiment with the sport. Freestyling is a sport in itself, in which the ball is juggled using any part of the body, but is generally considered a combination of both art and sport.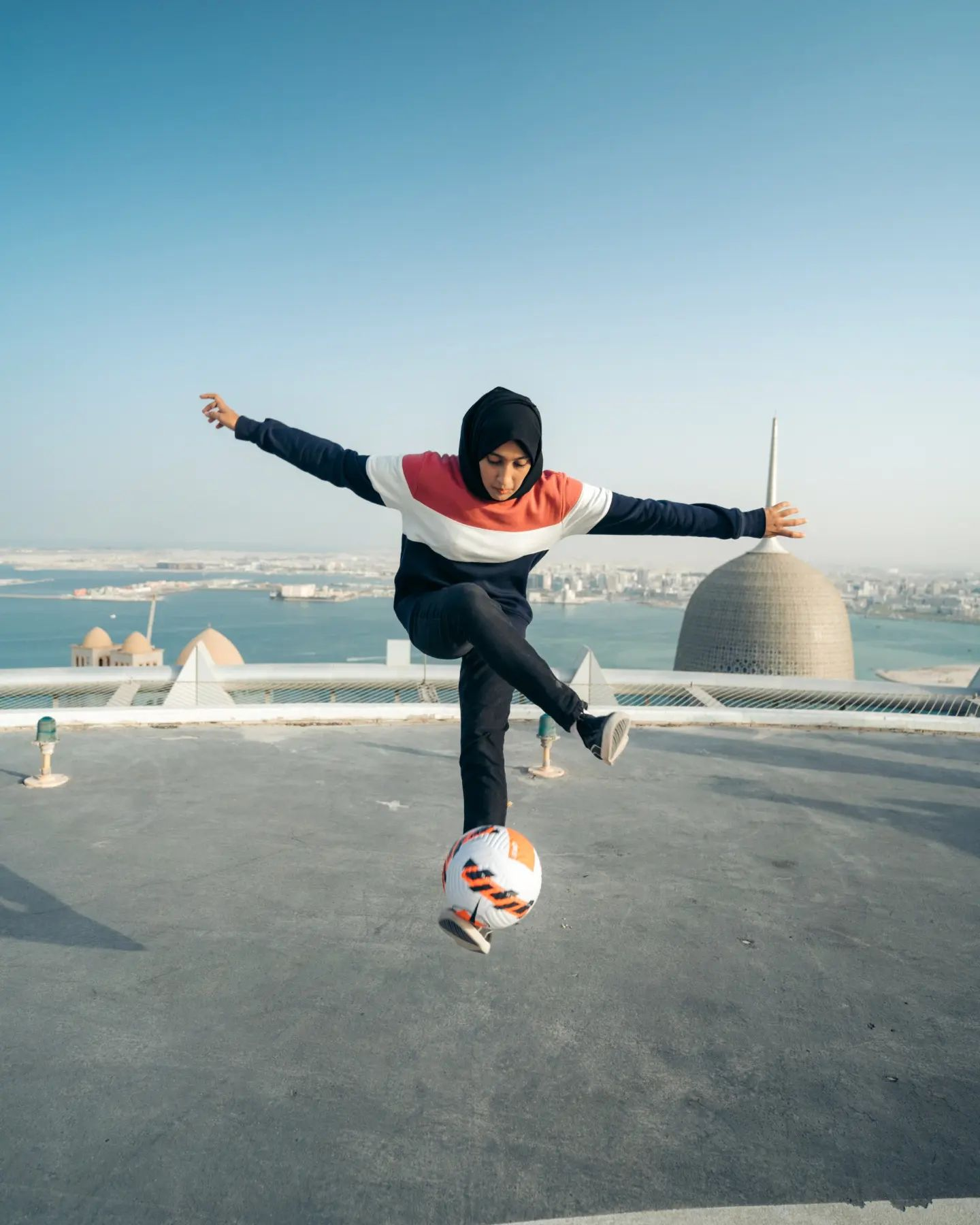 Learning how to freestyle inside her house and taught by tutorials from YouTube, she soon took her skills outside to her Instagram page which gained her a lot of fans. A video of her performing on the school ground with students and teachers as the audience had gone viral a few years ago.
"It is indeed great that Hadiya got international attention" said Rafeeq, the Physical Education Teacher at MES Mampad College, where Hadiya is currently studying. "She has played a big part in popularising freestyle football in Kerala, especially among girls. She is a model for youngsters in that she dared to trod the untrodden and set a new path," he added.
Eight years into self-taught freestyling, Hadiya is now attending the FIFA World Cup, having been invited by the Supreme Committee for Delivery and Legacy, in charge of the delivery of infrastructure, planning, and operations of the championship in Qatar, to perform her freestyling skills before football fans. We're excited to see where her skills take her.
All images used in this story are credited to Hadiya Hakeem's Instagram.