Water broke in the wee hours on the day of Headry's flight back to her homeland Malaysia.
She remembered clearly it was 3.40 am. The amniotic fluid flowed down, and her heart sank.
"I cried and prayed that my baby could hold and not come out yet."
It was early February 2017. Her gynecologist, who estimated that her due date of delivery would be in March, has confirmed that she was good to fly. However, her baby decided to see the world earlier.
"I gave birth to my daughter at 11.55 am," said Headry Tiuh. That was her second child born in Belgium.
Headry was married to her Belgian husband and moved to live in Belgium in her thirties. Unaware of the sexist citizenship law in Malaysia, where women cannot confer citizenship to overseas-born children automatically, she ended up spending years struggling to apply for citizenship for her first child, born in 2013.
Therefore, she made every possible effort to fly back to deliver her second child. Unfortunately, she did not make it.
Citizenship laws treating females differently
Under the current law, children born to Malaysian mothers with foreign spouses can only acquire Malaysian citizenship through registration at an overseas Malaysian consulate or at the National Registration Department in Malaysia.
According to the Federal Constitution of Malaysia, under Article 14(1)(b), anyone born outside Malaysia to a Malaysian parent can receive automatic citizenship by "operation of law". However, the conditions prescribed in Part II of the Second Schedule only mentions the word "father".
Successful applications for citizenship are rare. According to the statistics from the National Registration Department in Malaysia, only 6% (318 out of 5304) of the applications were approved in the last ten years (2012-2021).
"Although I am a Bumiputra (indigenous) and Malaysia citizen, I could not pass on my citizenship to my children, just because I am a woman but not a man."
She and her family moved back to Malaysia five years ago to live in Penampang, a district on the West Coast of Sabah.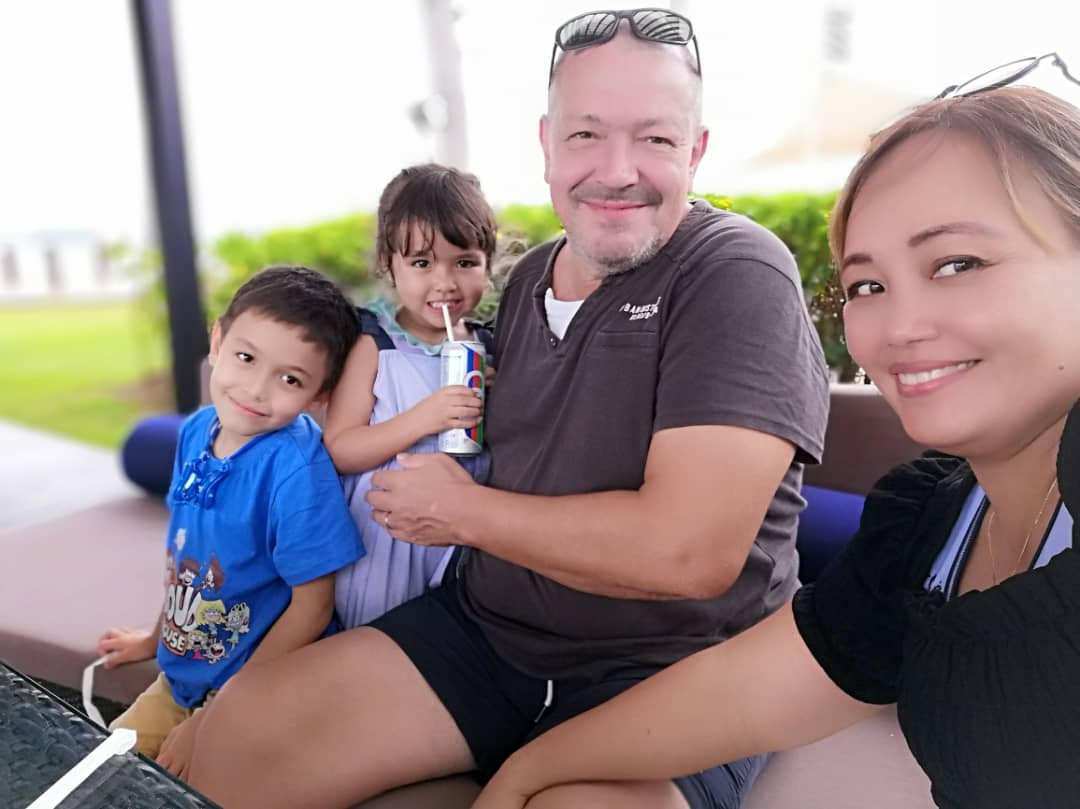 A Kadazan indigenous descent, Headry inherited native land from her ancestors and built a house on it. She also started a boutique business in the capital district.
Life supposed to be easier, as the cost of living in Malaysia is lower than in Europe. However, the unequal citizenship law brought many uncertainties to her life.
"My husband and children cannot open a bank account until today. If something happened to me tomorrow, they could not inherit my native land property. This is because they are considered foreigners and cannot own the native reserved land."
"They might also be deported and could not stay here anymore," added Headry in a video call interview with Missing Perspectives.
The little "foreigner" in the house
Unlike Headry, Rachel Ng made a "conscious decision" to deliver her baby in the UK instead of flying back to Malaysia.
She explained that it was because she had undergone two traumatic miscarriages before becoming pregnant with her first child, and she could not bear to lose her baby one more time.
"I was very careful, very nervous, very scared. I checked the baby's heartbeat every single minute. When I didn't feel anything, I became very panicked and rushed myself to the hospital for a check-up."
"I was so neurotic. Can you imagine me travelling in a plane for 13 hours? I will break down if anything goes wrong. I wouldn't be able to get any medical help on flight."
She gave birth to her first son in 2014. Due to the gender discriminatory law and an overly bureaucratic registration process, Rachel is still unable to register her eight-year-old son as a Malaysian until today.
Two years ago, Rachel and her family moved to Malaysia and had their second child, who, without difficulty, acquired citizenship automatically.
"Now I have two children with different citizenship," said Rachel, who is now a single mother raising her two children in Petaling Jaya, Malaysia.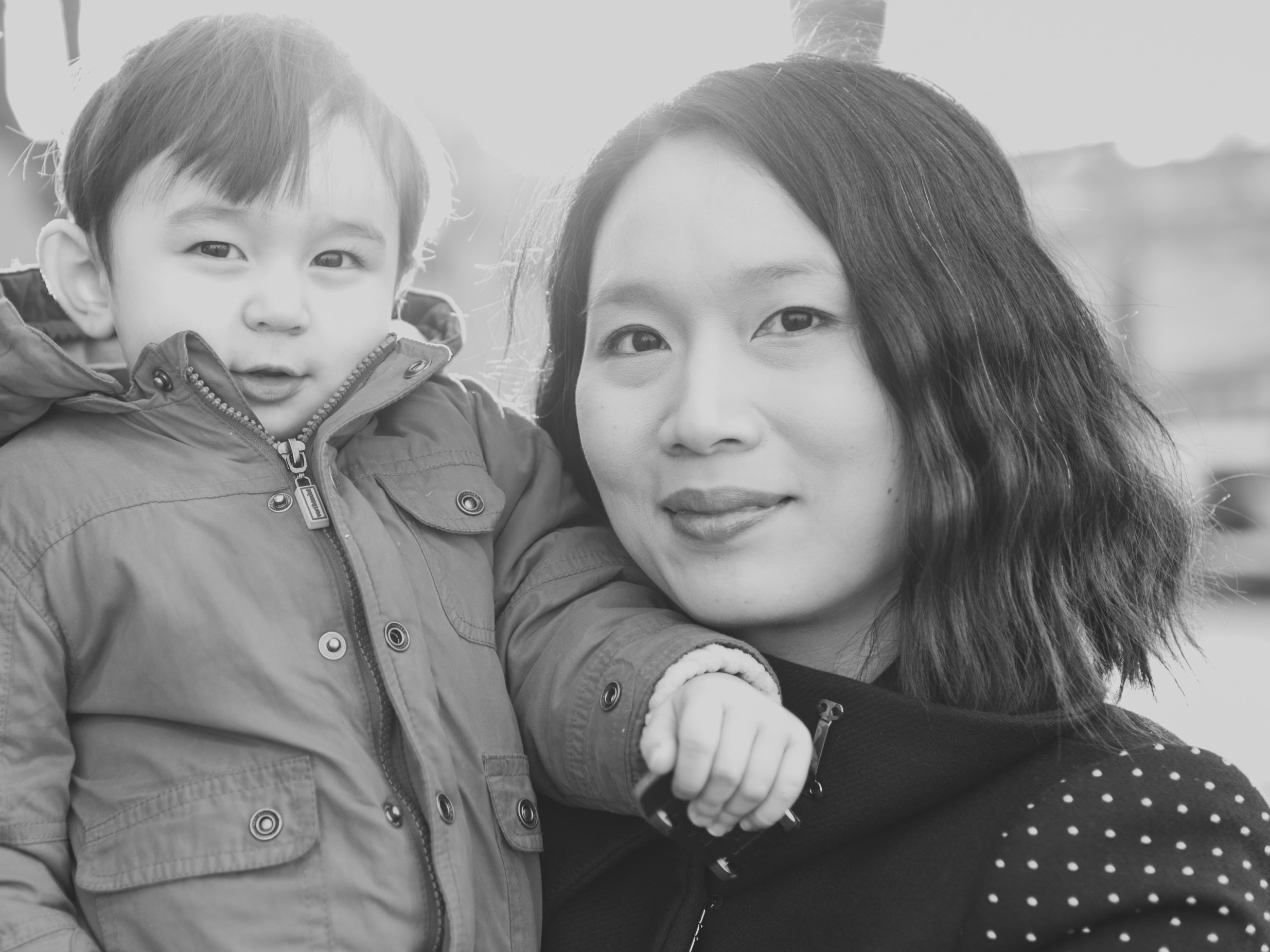 During the video call interview, with his mother, the little boy also showed up to share his thoughts.
"My mom is Malaysian, my brother is Malaysian, and I'm the only one who is British."
"If I want to stay in this family, my mom has to work very hard," said the eight-year-old.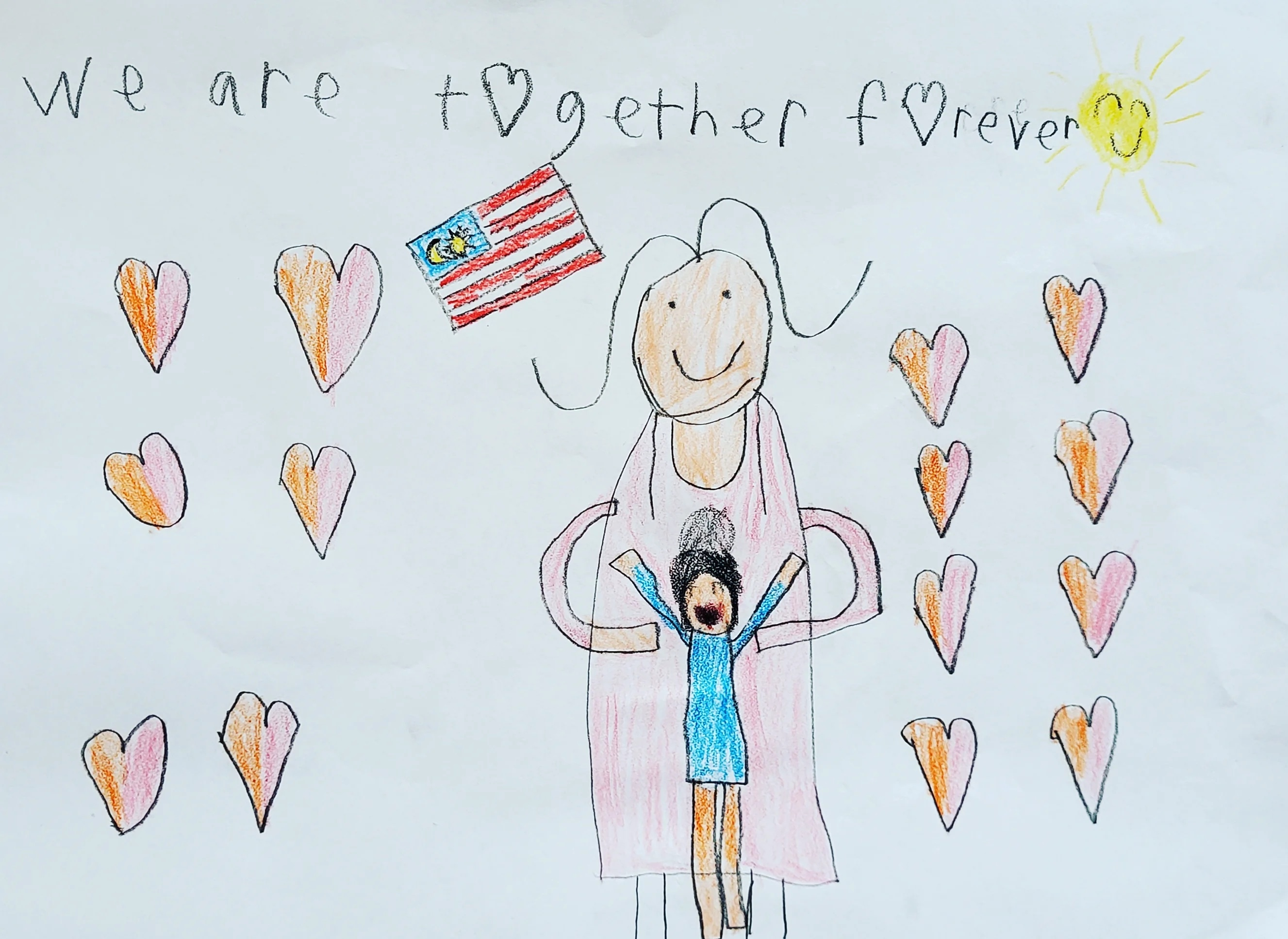 Rachel added that the little boy had randomly asked her if he had become a Malaysian yet, or if he has to leave the country one day.
"I know this is weighing on his mind. But I struggled to explain why he is different," said Rachel.
Tedious struggles in daily life
Currently, Malaysia is one of the 24 countries that deny women the same rights as men to confer their nationality to their children.
Although Article 15(2) of the Federal Constitution allows mothers to confer citizenship to their overseas-born child under 21 years old "by registration", in reality, a long bureaucratic process has denied thousands of people their basic rights.
Most of the applications for citizenship were rejected without clear reason years after the submission.
Headry had submitted the applications for her two children five times. None was approved. For Rachel, her first application is still "pending" after seven years.
Racing with time before their children get "aged out" after turning 21, these mothers were forced to repeatedly submit their applications and call the National Registration Department frequently to check their status.
Until their children acquire citizenship, these mothers have to renew the long-term social visit pass for their children every 6 six months. As they approach schooling age, the children would be required to hold student visas instead.
"I'm the only Malaysian in this house. Three of four family members are non-Malaysians. Can you imagine how many times I have had to go to Immigration Department to renew the visa for both my children and my husband?" said Headry.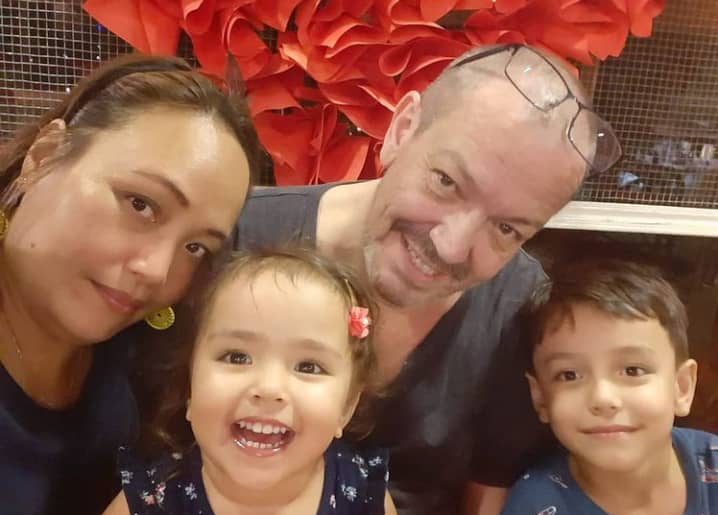 Apart from that, the family also pays higher fees to access public healthcare services. For instance, Headry paid hundreds of ringgits to vaccinate her children for a service that is free for normal citizens.
To enrol her child on the local public school, Headry had to cut through many red tapes.
"With a letter from the Ministry of Education, I went to the district education office, but the officer said I have to wait because the priority of the public schools is the local people. For foreigners, we have to wait until May or June and see if there is any empty space," Headry explained.
The first semester of elementary school in Malaysia starts in January. To avoid six months delay, Headry asked for help from a relative who works in a local school to talk to the headmaster and secure a place for her son.
Luckily, she managed to get a confirmation letter from the headmaster. She then had to go back to the district education office with that letter in hand to apply for another letter. This time, it is for the application of her son's student visa at the immigration department.
After all the running around, she finally managed to send her son to school and join other kids three weeks after the school opened.
"One day, my child came back from school and told me that he thought his teacher didn't like him. It was because the teacher didn't call his name when all of his classmates received shoes, uniforms, books, and stationeries for free."
Little things have made the little boy disappointed and confused about why he was so different from others, such as these government-subsidised resources, said Headry.
"Let's try and seek justice."
The tedious bureaucratic procedures caused even more anguish to these transnational families during the Covid-19 outbreak in 2020.
When the borders were closed, the inbox of Family Frontiers - a local non-governmental organisation in Malaysia- was flooded with messages from affected mothers every day.
"Many mothers whose children were on visas were asked to leave the country," said Suri Kempe, the President of Family Frontiers.
"Can you imagine they were telling a five-year-old kid, 'Sorry, we can't renew your visa, and you have to leave the country'? There's no compassion and inhumane, but there were cases like this every single day."
As a single mother whose ex-husband is a foreigner, Suri experienced similar struggles too.
Seeing more and more women undergoing similar hardships, the organisation she led decided to mount a legal challenge for all these women.
"We decide that let's try and seek justice with the courts."
In December 2020, Suri and six mothers filed a suit at the High Court in Kuala Lumpur.
The lawsuit challenged the official interpretation of the current law, seeking a declaration that Article 14(1)(b) of the Federal Constitution read with the Second Schedule, Part II, sections 1(b) and 1(c) were discriminatory and contradicted with Article 8, which prohibits discrimination on the basis of gender.
In other words, the suit was seeking a declaration that Malaysian women married to foreign spouses can automatically confer citizenship to their children born overseas.
Peer-supporting connections
This legal challenge mounted by a group of ordinary mothers soon caught the attention of the media, legislators, as well as the public.
Corina Robert, a 26-year-old law graduate from the University of Malaya, was one of them.
"Personally, I felt it's completely revolting and absurd that the Malaysian mothers have been neglected this way."
Apart from providing mental support, she decided to join Family Frontiers to help coordinate advocacy and community engagement after completing her pupillage.
"This is a cause that I really believe in, and I can really work on it."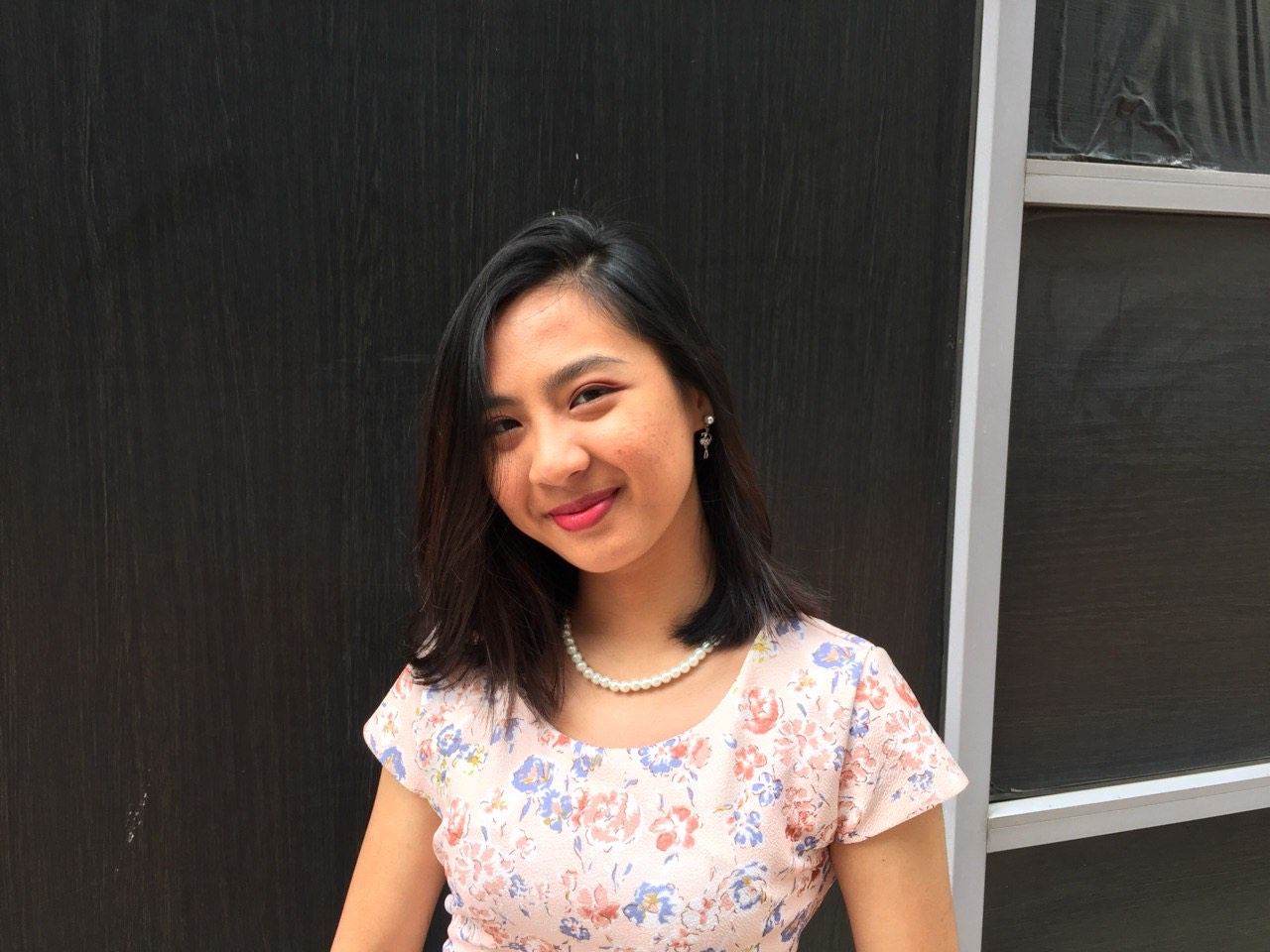 Her job scope includes directly communicating with these impacted individuals and organising advocacy events.
"Every time I listen to a mother or a child speaking about their experiences, it is like another heartbreak for me," said Corina, shedding her tears in a video interview.
"Some mothers could not leave their abusive relationships just because they required documents from their husbands for the children's visa renewal, while some were forced to separate from their children after divorce."
To more effectively enable Malaysian mothers to manoeuvre bureaucratic challenges that plague their family's lives, Family Frontiers created a peer-supporting network to connect the impacted mothers and gradually build up the system of knowledge and emotional support.
The empowerment gained from the peer-supporting bonds later became crucial in fuelling the movement.
"These mothers are leading the movement, they create their own content, they share their own stories, and they find ways to spread the awareness even wider," said Corina.
For instance, one impacted mother named Patricia Low wrote a beautiful and heartbreaking poem that conveyed her story. Corina said that Low's poetry reading performance during one of the advocacy events was engraved in her heart.
Headry contributed her story in her beautiful Malay writings on a special site built for the movement. Rachel initiated a TikTok video series to convey their appeals in a humorous way and participated in other advocacy events, such as forums and assemblies.
Meanwhile, the story of another affected mother, Aini, who married an Indian national and gave birth to her daughter in Saudi Arabia- was featured in a documentary entitled Saya Juga Anak Malaysia ("I'm also a Malaysian").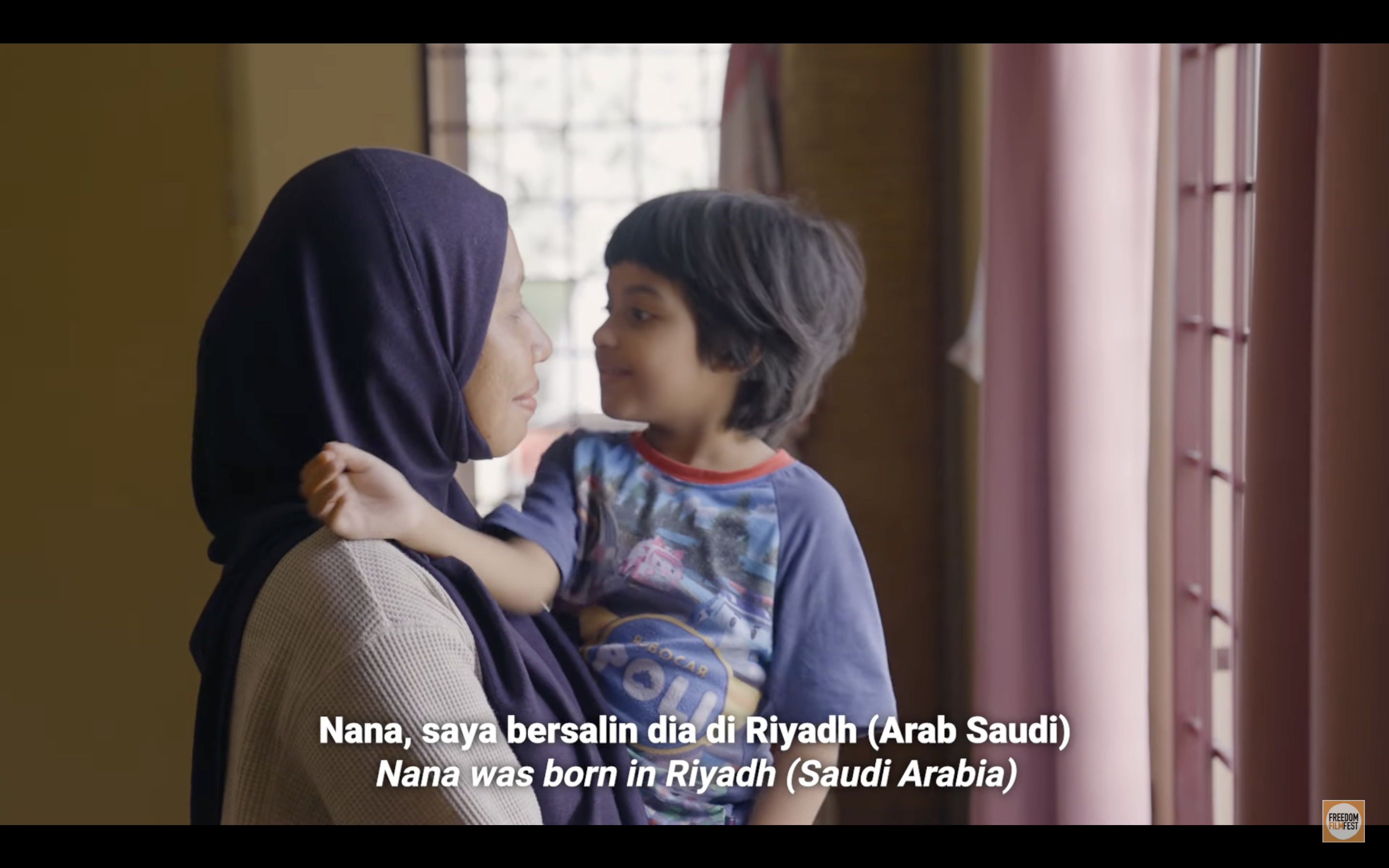 The screening events held in collaboration with local news agency The Fourth and the local filmmakers' network, Freedom Film Network, helped in garnering the attention of audiences from diverse backgrounds.
Awareness was spreading widely. The issue was well-received across generations and parties with no apparent voices of opposition, apart from the Malaysian government.
A rollercoaster of emotions
On 9 September 2021, the High Court in Kuala Lumpur ruled in favour of the mothers, confirming that children born overseas to Malaysian mothers with foreign spouses should be automatically conferred Malaysian citizenship.
Despite several federal ministers lauding the court's decision, including the Women, Family and Community Development Minister Rina Harun, the government filed an appeal against the High Court decision.
On 5 August 2022, the High Court's decision was overturned by the Court of Appeal.
Among others, the reasoning of the Court of Appeal was that the court could not "insert or interpret new words into the Federal Constitution" without any amendments made by the Parliament. In other words, the term "father" in Section 1(b) of Part II of the Federal Constitution refers to "father only".
After the court decision was announced, an impacted mother who identified herself as "Lavinder" broke into tears outside the courtroom.
She desperately hoped to register her daughter as a citizen to give her child a future with certainty. The 18-year-old girl was on a 30-days tourist visa to stay with her sick mother.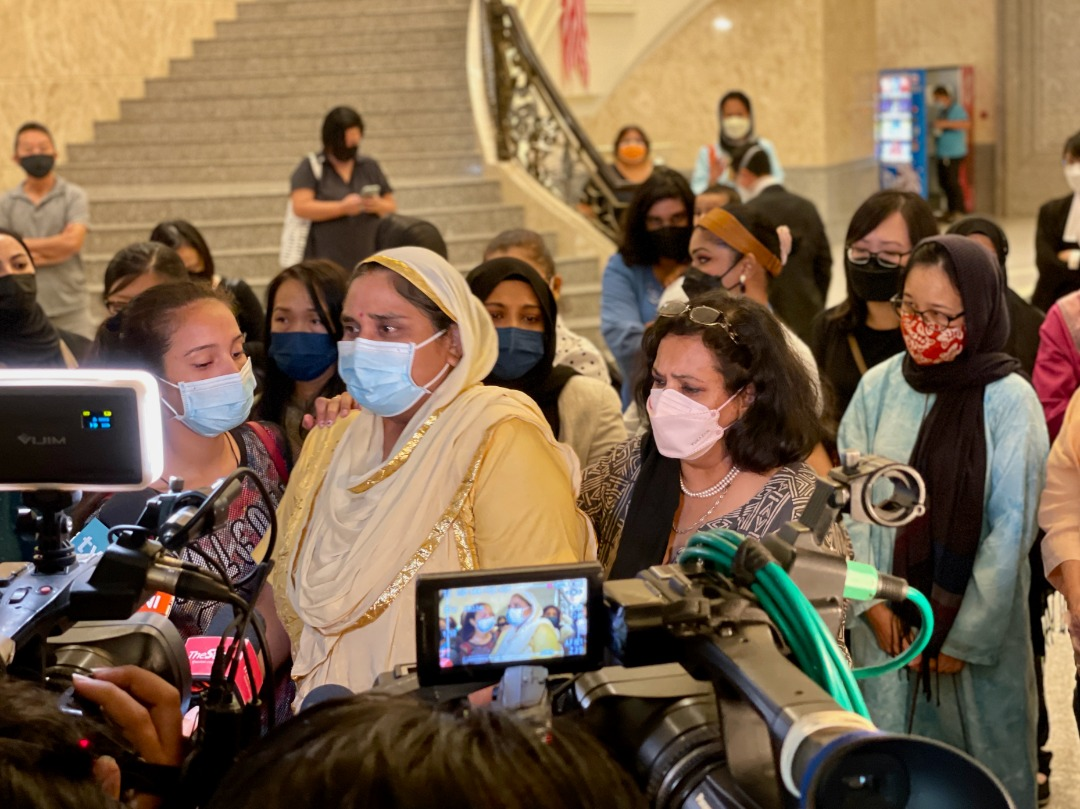 "My doctor told me that I might need to undergo surgery again next year. If anything happens to me, who is going to take care of my child? Where should my daughter go?" the woman screamed helplessly in front of the media.
"Please pardon me for screaming here, I really don't know what I can do now. I am screaming for my child……" exclaimed the poor mother as seen from a video recorded by the local media Astro Awani.
The next General Election of the country is just around the corner, and the domestic political landscape is in turmoil. The ruling government shows no intention to table an amendment of the Federal Constitution in Parliament and stamp out the unequal citizenship law anytime soon.
The de facto law minister Wan Junaidi Tuanku Jaafar reportedly said that the government would "wait" for the Federal Court's decision before making any amendments.
On 27 Aug, Family Frontiers and six Malaysian mothers filed an appeal at the Federal Court.
"I believe that change comes as a result of negotiation, talking and understanding, and dealing with those real and imaginary constraints that all parties are facing," said Suri.
"However, in this particular instance, I don't see any good reason the government continues to defend this archaic and patriarchal law."
It will be a long, ongoing fight for the equal rights of Malaysian women.